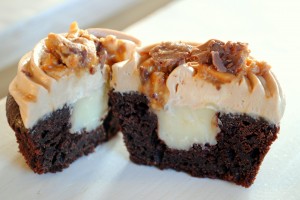 This has to be my most favourite cupcake that I have made so far. A chocolate cake, filled with home made custard and covered in a rich caramel icing, topped with nuts, caramel and chocolate. This is the perfect combination of flavour. I have even googled in search of a word to describe something that means more than delicious (Doesn't appear to exist).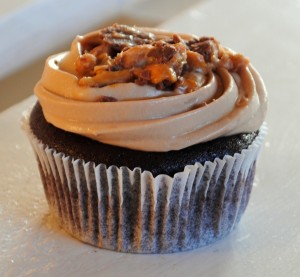 Where does this cupcake get it's name from? The Tokoloshe part comes from an old Zulu mythology – it is considered a mischieveous and evil spirit. It's a great analogy for these cupcakes – you can't stop at just one and the calories in these are simply evil for your hips. And the trio part is self explanatory – chocolate, custard and caramel.
While this is probably not considered a very healthy Monday morning breakfast, it makes a great start to the week when shared with good company.